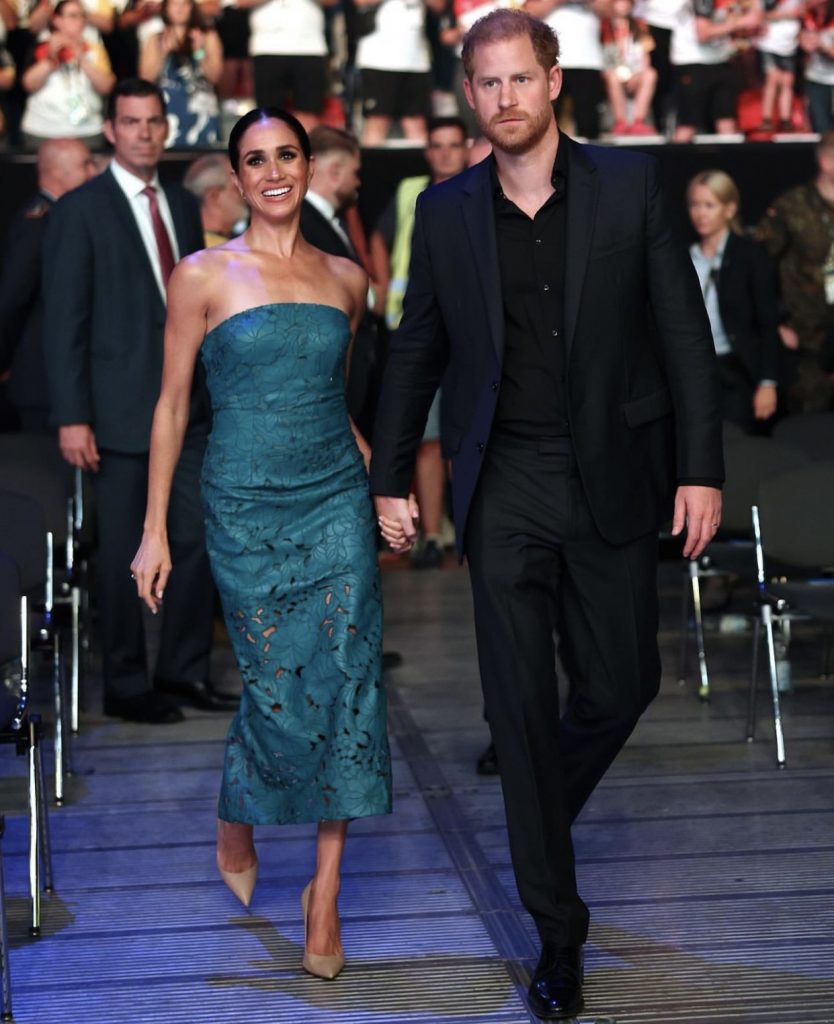 Let's get real, folks. The Invictus Games have become nothing more than a glitzy red carpet show for the self-proclaimed royal darlings, Harry and Meghan. It's outrageous how they have managed to turn a supposedly disabled-focused event into a shameless promotion of their own glamorous image.
Now, don't get me wrong; I'm all for supporting and honoring our brave disabled heroes. Their resilience and determination deserve our utmost admiration. However, it seems that the Invictus Games have lost their original purpose, becoming a stage for the Duke and Duchess of Montecito to flaunt their extravagant wardrobes and grab the limelight.
What happened to the real champions of the Invictus Games? The wheelchair-bound athletes, the amputees, and the war veterans who have faced unimaginable physical and mental hardships? These are the true stars that deserve our attention and respect. But instead, Harry and Meghan are stealing their thunder, strutting around in designer clothes, hogging the spotlight for themselves.
It's almost unbelievable how these two have managed to transform every event they are involved in into a personal branding opportunity. The Invictus Games should never be about trendy fashion statements or picture-perfect red carpet moments. They should be an occasion to honor the outstanding achievements of disabled individuals and raise awareness about their struggles.
But let's be honest; ever since they stepped away from their royal duties, Harry and Meghan have shown a fondness for the glitz and glam of Hollywood. They love being the center of attention, even if it means overshadowing the genuine heroes this event is supposed to celebrate.
These so-called philanthropists need to remember that charity work is not about capitalizing on public goodwill or boosting their own egos. It's about making a difference in the lives of those who truly need it. The disabled community deserves to have their voices heard, their accomplishments celebrated, and their stories shared. Yet, it seems that Harry and Meghan are more interested in creating their own narrative than shining a light on the remarkable feats of these brave individuals.
Perhaps it's time for the Invictus Games to refocus their efforts, away from the spectacle and towards the genuine promotion of disabled athletes. Let's give these heroes the recognition and support they deserve, free from the distraction of glitzy Hollywood personalities trying to steal their thunder.
So, to answer the question: Is the Invictus Games a red carpet show for Harry and Meghan? Unfortunately, it seems that way. But it's about time we shift our attention back to the true stars of this event—the disabled individuals who have triumphed against all odds. Let's ensure that their achievements and struggles take center stage once again.
Instagram @archewell_hm, @sussexroyal
followers 63.9K; 9.4M