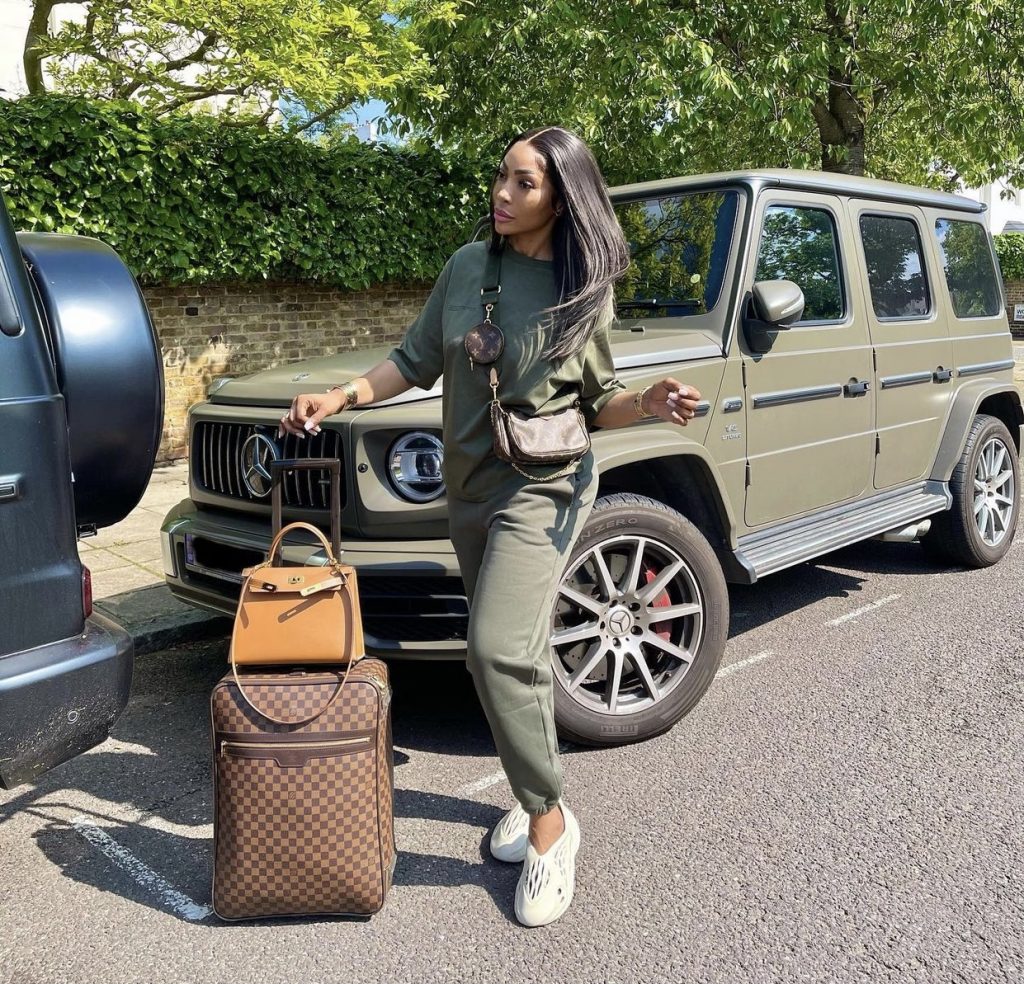 Slaylebrity Diva Kika Good Hair is an influencer turned apparently business Mogul in the luxury wig space under the wig brand Good hair Ltd and more recently brass and Cooper official.
This lady we must say despite only 178K followers on Instagram and not yet verified is one of the most requested slaylebrities to unmask.
Why ?
Well because no one seems to be able to legitimately explain her gigantic source of wealth.
Granted many Slaylebrities make a lot of money from selling products and marketing for other brands but the rate and level at which the money is being flaunted by this lady is being questioned by unmaskers.
Our quick search returned the following results
For someone who lives in the highest brow of London, with several notable designer cars and clothing it is puzzling why the traffic headed to her website good hair ltd is basically non existent as shown below. The club/bar business in lagos Nigeria is also not really viable for the source of this extravagance.
Further search points towards possible involvement with a Nigeria. Billionaire.
According to Linda Ikeji Blog
LIB published an exclusive story on Friday March 19th 2020 about the arrest warrant issued by an Abuja court for Kika over her alleged involvement in the  scandalous publication written by journalists Abiola Aloba and Sunday Adebayo about Yutee Rone, the fashion designer behind Yutee Rone Atelier, who is married to billionaire businessman Julius Rone.
During interrogation by the police, Aloba fingered Kika as his alleged source, and after a thorough investigation by the police and some evidence found, Kika was invited to come for questioning. She was unreachable for over a month.
As a result, on Tuesday, March 17th, an Abuja high court issued a warrant for Kika's arrest. Kika is currently in London. However, the Nigerian police have been ordered to arrest her on sight if she returns to the country.
Taking to her social media pages
Kika denied any involvement in the scandal and said her lawyers are now involved.
Now why would a Billionairess pay for an arrest warrant unless she suspects Kika of possibly having dubious relations with her Billionaire hubby !
We can't say for sure but Something is fishy here.
Instagram @kikagoodhair
followers: 178K